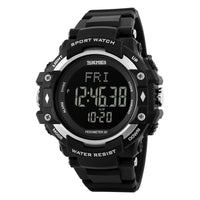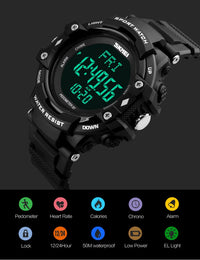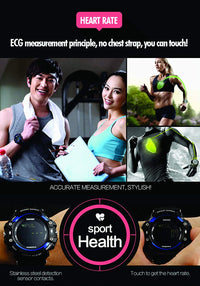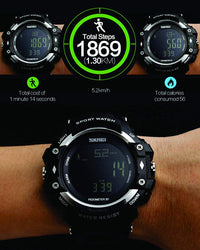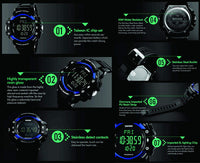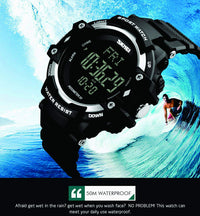 SKMEI Heart Rate Monitor Waterproof Sport Watch Silver with Health Activity Fitness Tracker Pedometer, Calories and Distance Calculator (Silver)
POWERFUL FEATURES: Pedometer, heart rate monitor, data storage , countdown, stop watch, calories, alarm clock, el light, lock, waterproof, low power tips

SPORT-REAL-TIME RECORDING : 24 hours activity tracking, accurate records of each action, including the movement distance, time and calories burned

HEART RATE MONITORING : ECG measurement principle monitors your heart health. Wear the watch on your hand and just touch to get the heart rate

BRIGHT AND CLEAR DISPLAY : Using you can simply press the light button and see the time display brightly and clearly at dark

WATERPROOF : This watch meets your daily use waterproof. No need to take off the watch while washing hands, rain, shower or even swimming.