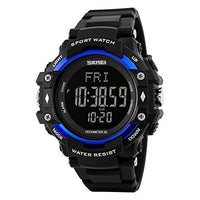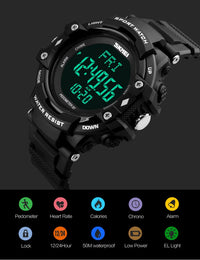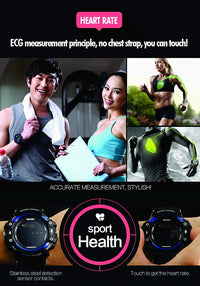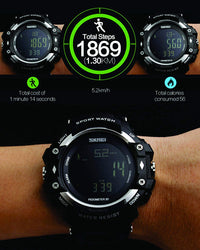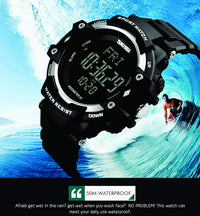 SKMEI 1180 Heart Rate Watch (Blue)
POWERFUL FEATURES: Pedometer, Heart Rate Monitor, Data Storage , Countdown, Stop Watch, Calories, Alarm Clock, EL Light, Lock, Waterproof, Low Power Tips.

SPORT REAL-TIME RECORDING: 24 Hours Activity Tracking, Accurate Records of Each Action, Including the Movement Distance, Time and Calories Burned.

HEART RATE MONITORING: ECG Measurement Principle Monitors Your Heart Health. Wear The Watch on Your Hand and Just Touch to Get the Heart Rate.

BRIGHT AND CLEAR DISPLAY: Using Imported EL Light Chip; You Can Simply Press the Light Button and See the Time Display Brightly and Clearly At Dark.