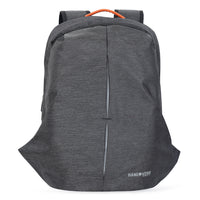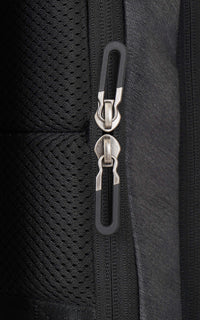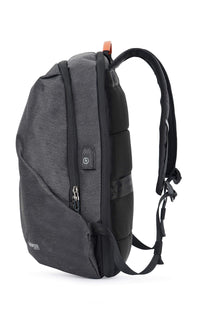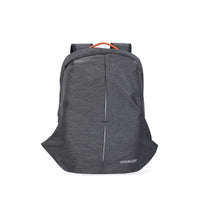 Hangoverr Anti Theft Laptop Bags with USB Port - Grey
Easy Return Policy. 100% Original. 100% Purchase Protection
Color: Grey
Features:
WATERPROOF FABRIC : Waterproof thicken fabric to protect your accessories.
ANTI THEFT DESIGN : The zipper closure of the main compartment completely hidden on your backside and its not be visible for others due to that you can feel secure and protective about your accessories.. Fits for 14.6 inch laptop.
USB CHARGING PORT : Provide you convenient charging on the way.
FRONT REFLECTIVE BOARD : Present in front to ensure the security at night as it reflects light in dark so that you can be visible for others.
180 DEGREE OPENING : 180 degree opening of main compartment provides you comfortably arranging your belongings.
Publisher: MUFUBU
Details: MUFUBU Presents Hangoverr Anti Theft Laptop Bags with USB Port - Grey / Anti Theft Backpack / Laptop Backpack / Bag with USB Port

Our Hangoverr backpack is very unique and elegant comes with anti theft design in which the Zipper closure chain is completely hidden on the back side on the bag. Hangoverr bags are the combination of modern functionality, fashion, durability and comfort ability. The bag with ergonomic design comes with very comfortable broad adjustable shoulder straps which makes all your loads evenly distributed over your shoulders. This Unique, trendy, versatile, high quality symbol of fashion and style multi utility backpack comes with an array of specifications. Hangoverr brings a bag having an array of specifications. You can stay organized throughout the day with a durable water prof very lightweight backpack along with having a compact size from Hangoverr. This backpack is very stylish, functional and trendy at the same time for both men and women. Such bag acts as a style statement and can add admiration and appeal to a daring personality along with aesthetic and functionality which would remarkable. Backpack having anti theft design. Having a USB Charging Port to charge your electronic stuff to organize your stuff like pro.
Package Dimensions: 19.0 x 14.0 x 1.5 inches