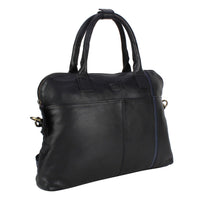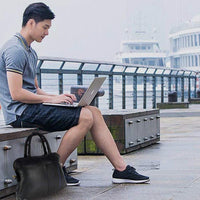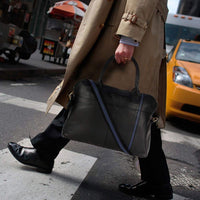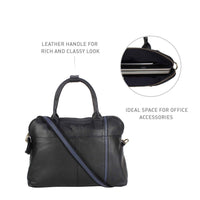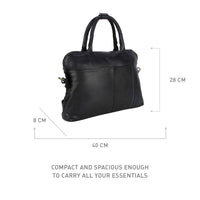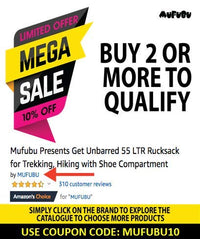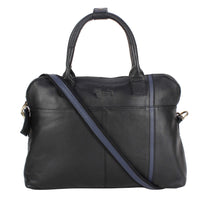 Mufubu Presents Cosmo London Brown Black Genuine Leather Coach Laptop Business Case
 COD & Easy Return Policy. 100% Original. 100% Purchase Protection
DURABLE AND STRONG: This professional mens leather briefcase has been designed with soft leather to give it a classy look and feel. The tan colour of the bag gives it an elegant look, together it makes it a long lasting, handy and a premium office bag, suitable for lawyer, pilot, executive, to carry in Coach, .
SPACIOUS ENOUGH TO CARRY ALL YOUR ESSENTIALS: The bag has a length of 40 cm, height of 28 cm and width of 8 cm, It is provided with a spaced main compartments to hold your computer, laptops, small or large pack of accessories and belongings. Then be it your laptop, files or any other on-the-go thing you need, this men's breifcase has enough space for everything. Hence, it can be used as a best leather laptop messenger bag for work.
STURDY ADJUSTABLE STRAPS FOR EASE OF HANDLING: This leather bag for man is designed in a way that you can carry all your daily use work related goods comfortably. The side strap is wide enough to let you rest the bag on your shoulder easily even in the rush hours of the day.
IDEAL FOR OFFICE ACCESSORIES : An ideal laptop Business case is the one that keeps your laptop safe, easy to carry during travel form one to another place and fitting snugly without any fear of slipping while you carry it around.
CAN BE USED FOR DIFFERENT OCCASIONS: Suitable for your everyday use office, meeting and business. It also makes for a great present. This brief laptop bag for men will be a classy addition to your exclusive bags collection and the dapper in you will seek out this tan leather bag. The leather of our briefcases will ensure that it lasts for many more years to come.
Publisher: MUFUBU
Details: MUFUBU presents Cosmo london 100% Genuine Leather Laptop Business case/Sling Bag - Black

A laptop bag with a checkpoint-friendly design is the ultimate choice for professionals who are frequent fliers. An ideal laptop Business case is the one that keeps your laptop safe, easy to carry form one to another place and fitting snugly without any fear of slipping while you carry it around, so here best Laptop bags collection from top brand "COSMO LONDON" . For office, job target audience It is essential for a laptop bag to have organized compartments so that you can keep your accessories, like chargers, hard disks, tablet, speakers & more other related accessories . We made these bags in the way that compartments help you save time and keep your wires untangled. It's best to have a little extra space so that you can keep a snack, pen, notepad or any other essentials while you travel.

Outer Material : Genuine Leather
Color :- Black
Dimension: 40 cms x 8 cms x 28 cms (LxWxH)
Laptop size: 14 inches
Capacity in Litre: 10L
Warranty type: 1 Year Seller Warranty