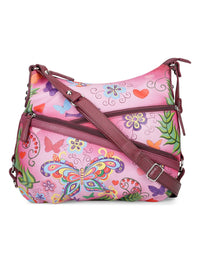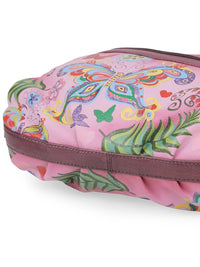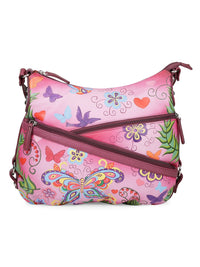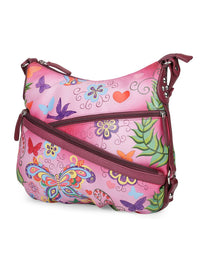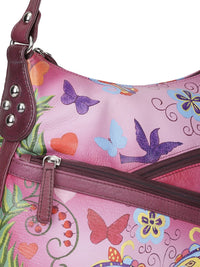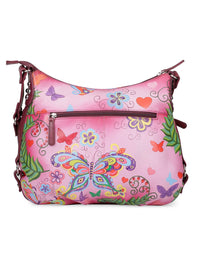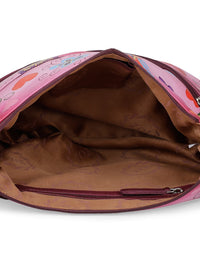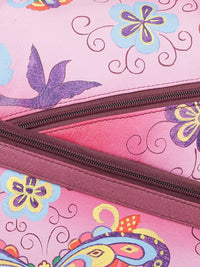 Hobo Hand Bag - Summer Wings Cherry Red
Exterior: 100% Genuine Leather; Lining: 100% Polyester
Polyester lining
Zipper closure
✔ GENUINE LEATHER: It all begins with the leather & we leave nothing to chance to select the most premium cowhides. The surface of the leather is important for our artisans to do the best job of painting on them.
✔ A BAG WITH PURPOSE: Always handmade & hand painted. Hobos, satchels, organizers, crossbodies, wallets & more. All made by the heads, hearts & hands of human beings
✔WEARABLE MASTERPIECE: It speaks to the sophisticated woman who is drawn to one-of-a-kind designs & craftsmanship. Every creation a conversation starter.
✔ CONFORMS TO YOUR LIFESTYLE: Varied sizes, function and design allow you to bring this treasured bag into your life, knowing it will serve every purpose you need it to.
✔SIZES AND MEASUREMENTS: Width: 11.25"/28.6cm, Height: 10.5"/26.7cm, Length: 4.5" /11.5cm, Weight: 1.5 Lbs./652 Grams.