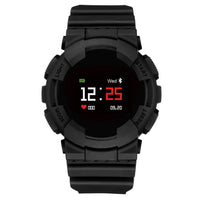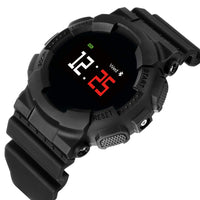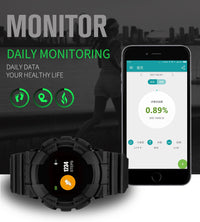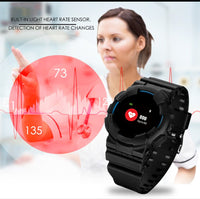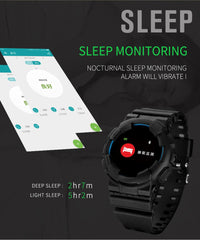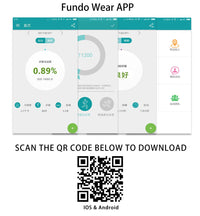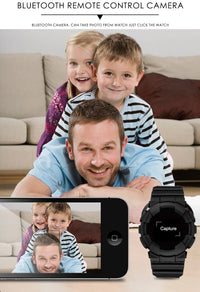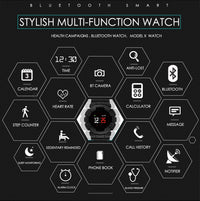 Hangoverr Power X Series Smart Sports Watch - Black
REAL-TIME ACTIVITY TRACKING: This HANGOVERR WATCH allows you to Records All Day ACTIVITIES, PEDOMETER with STEP, DISTANCE and CALORIES BURN in REAL TIME. You can Check your Exercise DURATION, PACE, HEART RATE AND SPEED on the go.

UNDERSTAND YOUR HEART MORE THAN YOU: It comes with 24 Hour Continuous HEART RATE MONITORING. The Heart Rate Sensor can ACCURATELY READ CHANGES over a 24-Hour Period and Provide BETTER INSIGHTS of Your Heart Rate.

MONITOR SLEEP QUALITY: Accurately Records Information about your SLEEP QUALITY Every Night, including Data on DEEP and LIGHT SLEEP so that you can adjust your SLEEPING HABITS accordingly.

INSTANT CALL & APP NOTIFICATIONS: Now view INCOMING CALL and APP NOTIFICATIONS at a glance. Smart Reminder of Call, SMS & Social Media such as Facebook, Twitter, What's App and SHOW DISPLAY NAME and MESSAGE.

CLICK PICTURES FROM YOUR WATCH: This Watch has a REMOTE CAMERA feature which allows you to CLICK PICTURES from Your Watch. Turn on the camera function on mobile APP and take photos.