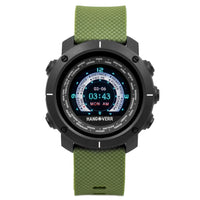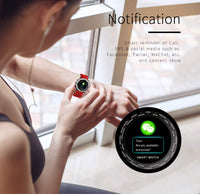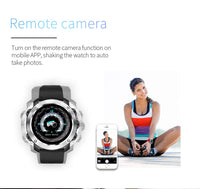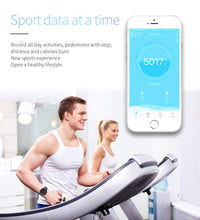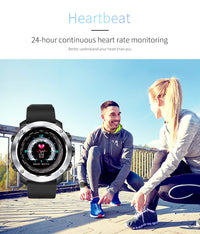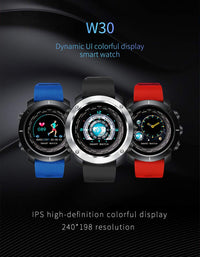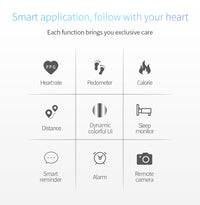 Hangoverr Digital Power Activate Black Dial Smartwatch (Green)
Brand: Hangoverr
Color: Green
Features:
Real-Time Activity Tracking: Hangoverr W30 Allows You To Records All Day Activities, Pedometer With Step, Distance And Calories Burn In Real Time. You Can Check Your Exercise Duration, Pace, Heart Rate And Speed On The Go.
Understand Your Heart More Than You: Hangoverr W30 Comes With 24 Hour Continuous Heart Rate Monitoring. The Heart Rate Sensor Can Accurately Read Changes Over A 24-Hour Period And Provide Better Insights Of Your Heart Rate.
Monitor Sleep Quality: Accurately Records Information About Your Sleep Quality Every Night, Including Data On Deep And Light Sleep So That You Can Adjust Your Sleeping Habits Accordingly.
Instant Call & App Notifications: Now View Incoming Call And App Notifications At A Glance. Smart Reminder Of Call, Sms & Social Media Such As Facebook, Twitter, What's App And Show Content.
Large And Dynamic Colorful Display: Hangoverr W30 Comes With A Larger And Dynamic Ips High-Definition Colourful Display. 240*198 Resolution Touch Screen Allowing You To Do And View More.
Publisher: Hangoverr
Details: Hangoverr Power Activate Smart Watch

The Hangoverr W30 comes with a DYNAMIC UI COLORFUL DISPLAY allowing you to VIEW CALLS, READ SMS, WHATSAPP and other messages and app notifications.

It also has IP67 WATER RESISTANCE, so now you can swim and surf while wearing the band. THE REAL TIME ACTIVITY TRACKING helps you know the exercise data in real time allowing you to set your pace. It also comes with a LONG-LASTING BATTERY that lasts up to 20 days.

It has additional features like Heart Rate, Pedometer, Calorie, Distance, Dynamic Colorful UI, Sleep Monitor, Smart Reminder, Alarm, Remote Camera and many more...

Features:

DYNAMIC UI COLORFUL DISPLAY: IPS High-Definition Colourful Display 240*198 Resolution.

HEART RATE: 24 Hour continuous heart rate monitoring.

SPORT DATA AT A TIME: Records all day activities, pedometer with step, distance and calories burn.

REMOTE CAMERA: Turn on the camera function on mobile APP, shake the watch to take photos.

NOTIFICATION: Smart reminder of call, SMS & Social media such as Facebook, Twitter, What's App and show content.

IP67 WATER RESISTANT: Button cannot be operated under the water. Watch is not soaked in hot water.

MAGNETIC CONTACT CHARGING: 5 days use, 20 days standby. 135 mAh high capacity polymer battery.


EAN: 8904110218190
Package Dimensions: 3.9 x 3.9 x 3.1 inches