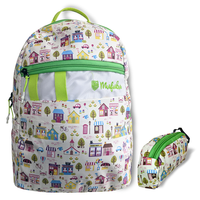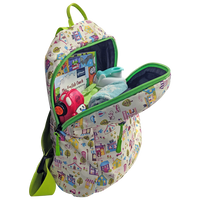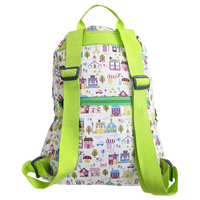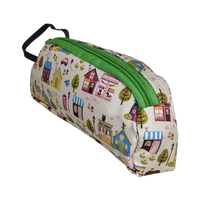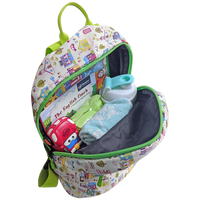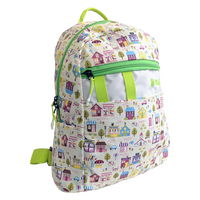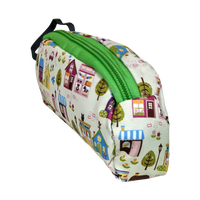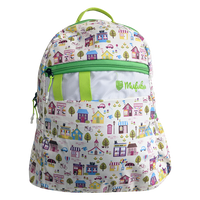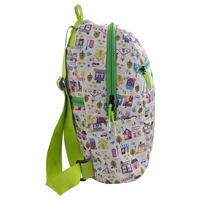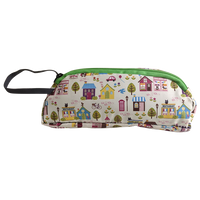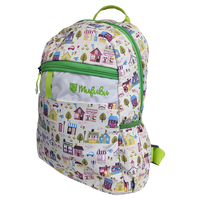 Backpack- House & Trees
COMPARTMENTS AND POCKETS :- The bag consist of the main compartment, spacious small front pocket for snacks, lunch box and other travel necessities. The side pockets adjust to fit a juice box, sippy cup or water bottle.
SMALL POUCH FOR STATIONARY :- The cute small pouch of same design as of backpack for carrying stationary.
MULTIPURPOSE :- The Small Size backpack is ideal for play dates, pre school, nursery school, pre primary school use.
LIGHTWEIGHT :-  Soft straps are adjustable and secure at the chest for easy wear on little shoulders!
MATERIAL :- It has a durable, soft and smooth fabric that make our backpacks the perfect backpack and it is designed especially for kids. 
BACKPACKS FOR JUNIORS :- Designed specifically for kids. Options to choose from range of colors, graphics & designs. Lightweight & Comfortable. Best Price. Handel at top, adjustable strap. Front zip pocket. Back zip pocket. And Main compartment.

FUN AND FUNCTIONAL :- These adorable kids backpacks are perfect for school, going to the playground or park and especially for sleepovers at Grandma's house.
COMPLETE THE LOOK 
This matte finished backpack from Mufubu has ample space to help you carry all you need for a day out. This small-size backpack, which has a zip closure, is a must-have.
Polyester children backpack with printed fabric, - Adjustable shoulder straps ,
- With handle ,
- Zip closure ,
- Inside lining Tafta,
- Matching shoulder straps 
This is the perfect backpack for on-the-go Jalebi Juniors!